Indonesia, with its diverse landscapes, rich culture, and vibrant traditions, is a dream destination for any avid traveler. From pristine beaches and lush rainforests to ancient temples and bustling cities, this archipelago has something to offer every type of explorer. In this article, we'll fly with Topflighthotel.com into the essential information you need to plan your trip to Indonesia, from entry requirements to top attractions and local cuisine.
Entry Requirements and Visa Information
Visa Requirements
To enter Indonesia, most travelers need a visa. However, certain nationalities may be eligible for visa-free entry or visa-on-arrival. It's important to check the latest entry requirements before your trip. Additionally, make sure your passport has a validity of at least six months beyond your planned departure date.
Applying for a Visa
If you need to apply for a tourist visa, you can do so at an Indonesian embassy or consulate in your country. The application process typically requires a completed form, a valid passport, a recent photograph, proof of onward travel, and sufficient funds for your stay. It's advisable to apply well in advance to allow for processing time.
COVID-19 Information
Travel Restrictions and Safety Measures
Due to the ongoing COVID-19 pandemic, Indonesia has implemented certain travel restrictions and safety measures. Before your trip, check the latest travel advisories and guidelines issued by the Indonesian government and health authorities. These may include requirements for vaccination, negative COVID-19 tests, and quarantine upon arrival.
Precautions for Travelers
To ensure a safe and enjoyable trip, it's crucial to follow the recommended precautions. This includes practicing good hygiene, wearing a mask in public areas, maintaining social distancing, and staying updated on the local COVID-19 situation. It's also wise to have travel insurance that covers any unexpected medical expenses during your trip.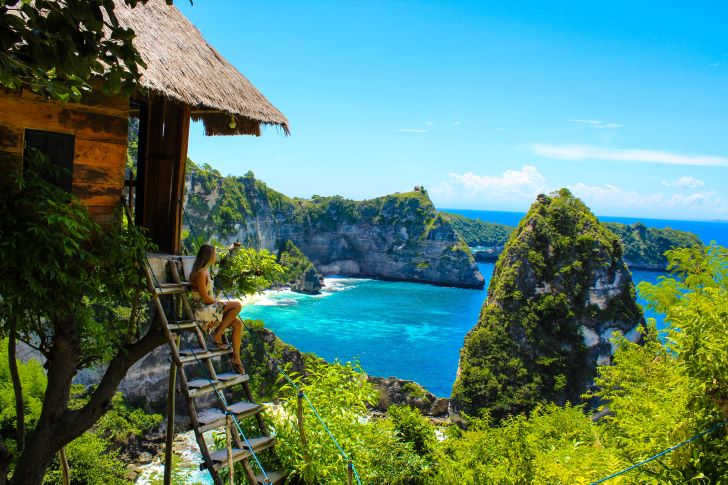 Best Time to Visit Indonesia
Weather and Seasons
Indonesia experiences a tropical climate, with two main seasons: the dry season and the wet season. The best time to visit depends on your preferred activities and destinations. The dry season, from April to September, is generally considered the peak tourist season, offering sunnier days and ideal conditions for outdoor adventures. However, the wet season, from October to March, can also be a great time to visit, especially for experiencing lush green landscapes and enjoying lower crowds.
Ideal Months for Different Activities
The ideal months for various activities in Indonesia can vary. For beach lovers and water sports enthusiasts, the dry season is perfect for surfing, snorkeling, and diving in popular destinations like Bali and Lombok. If you're planning to hike volcanoes or explore national parks, the cooler months from June to August provide more comfortable temperatures. Cultural festivals, such as Bali's Galungan and Java's Jember Fashion Carnival, also have specific dates throughout the year.
Top Destinations in Indonesia
Bali – The Island of Gods
Bali, known as the Island of Gods, is a true paradise with its stunning beaches, vibrant cultural scene, and spiritual atmosphere. Explore ancient temples, immerse yourself in traditional Balinese ceremonies, or simply unwind at luxurious resorts. Don't miss the iconic rice terraces of Ubud, the majestic cliffs of Uluwatu, and the vibrant nightlife in Seminyak.
Jakarta – The Capital City
As the capital city of Indonesia, Jakarta is a bustling metropolis offering a mix of modernity and rich heritage. Discover the city's vibrant street food scene, visit historical sites like the National Monument and Kota Tua, or indulge in shopping at upscale malls. Jakarta also serves as a gateway to the Thousand Islands, a beautiful archipelago perfect for a day trip.
Yogyakarta – The Cultural Hub
Yogyakarta, known as Jogja, is a city renowned for its rich Javanese culture, historical treasures, and traditional arts. Visit the spectacular UNESCO-listed Borobudur and Prambanan temples, explore the royal palace of the Kraton, and wander through the lively streets of Malioboro for shopping and street performances.
Transportation and Getting Around
Air Travel
Indonesia has an extensive network of domestic flights, making it convenient to travel between different islands. Major cities like Jakarta, Bali, and Surabaya have international airports, while smaller airports serve popular tourist destinations. Airlines like Garuda Indonesia, AirAsia, and Lion Air offer frequent flights to various destinations within Indonesia. Cheap flight can be found on Kiwi.com.
Public Transportation
Within cities, public transportation options include buses, TransJakarta (bus rapid transit system in Jakarta), and online transportation services like Grab or Gojek. However, be prepared for traffic congestion, especially in urban areas. It's advisable to use ride-hailing apps or hire a local driver for convenient and hassle-free transportation.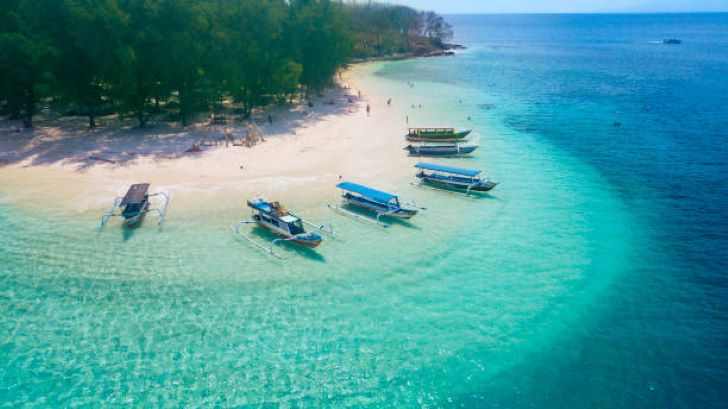 Accommodation Options
Luxury Resorts and Villas
Indonesia boasts a wide range of luxury resorts and villas, particularly in popular tourist destinations like Bali and Lombok. These accommodations offer world-class facilities, stunning surroundings, and impeccable service. Enjoy private pool villas overlooking the ocean, spa treatments inspired by local traditions, and exquisite dining experiences.
Budget-Friendly Guesthouses and Homestays
For budget-conscious travelers, there is a plethora of guesthouses, homestays, and budget hotels available throughout Indonesia. These options provide comfortable and affordable accommodations, often with the opportunity to connect with local hosts and experience Indonesian hospitality firsthand.
Local Cuisine and Food Experiences
Indonesian Cuisine Highlights
Indonesian cuisine is famous for its diverse flavors and aromatic spices. From sizzling satay and mouthwatering nasi goreng (fried rice) to flavorful rendang and refreshing gado-gado (vegetable salad with peanut sauce), the local cuisine promises a delightful culinary journey. Don't miss trying specialty dishes like Balinese babi guling (suckling pig) and Padang's fiery rendang.
Food Markets and Restaurants
Exploring local food markets is a great way to immerse yourself in the vibrant culinary scene of Indonesia. Places like Pasar Malam (night market) in Bali and Pasar Cibadak in Bandung offer a variety of street food stalls and local delicacies. Additionally, Indonesia is home to high-quality restaurants serving both traditional Indonesian cuisine and international fare. If you are looking for the best local food restaurants in Jakarta, just click here.
Cultural Etiquette and Safety Tips
Respecting Local Customs
When visiting Indonesia, it's important to respect the local customs and cultural norms. Dress modestly, especially when visiting religious sites. Remove your shoes before entering homes or temples. It's also polite to learn a few basic Indonesian phrases, such as greetings and simple thank-you expressions, to show respect for the local culture.
Safety Precautions
While Indonesia is generally a safe country for travelers, it's still essential to take certain precautions. Avoid displaying expensive jewelry or belongings in public. Be cautious of your surroundings, especially in crowded areas and at night. Keep your valuables secure and utilize hotel safes whenever possible. Stay informed about potential scams or tourist-targeted activities and consult trustworthy sources for up-to-date information on safety.
Additional Resources and Helpful Links
To enhance your trip planning, here are some additional resources and helpful links: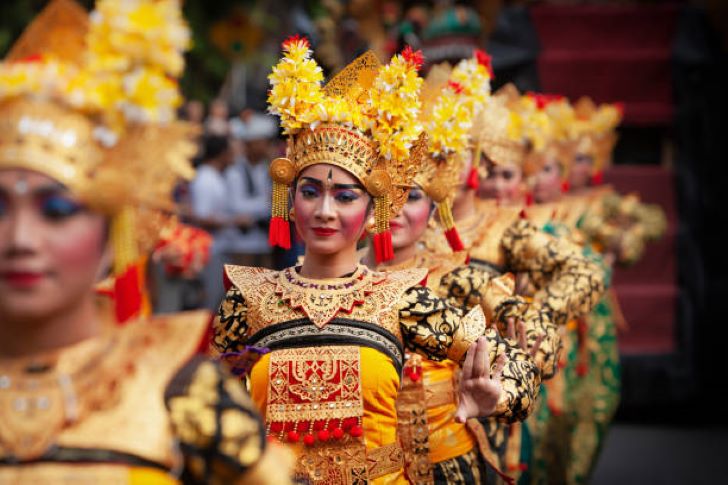 Why Indonesia
With its enchanting natural beauty, captivating culture, and warm hospitality, Indonesia offers an extraordinary travel experience. Whether you're seeking relaxation on stunning beaches, immersive cultural encounters, or thrilling outdoor adventures, this diverse archipelago has it all. Start planning your trip to Indonesia today and get ready to make memories that will last a lifetime.