For far longer than I care to admit, I have had a trip to Bali on my dream list, just sitting there taunting me. I grew up reading about the islands, both the main islands of Bali and the numerous little islands off its northern coast. The main islands have plenty to offer in terms of accommodation and the main beaches are fairly Ibiza-esque in appeal.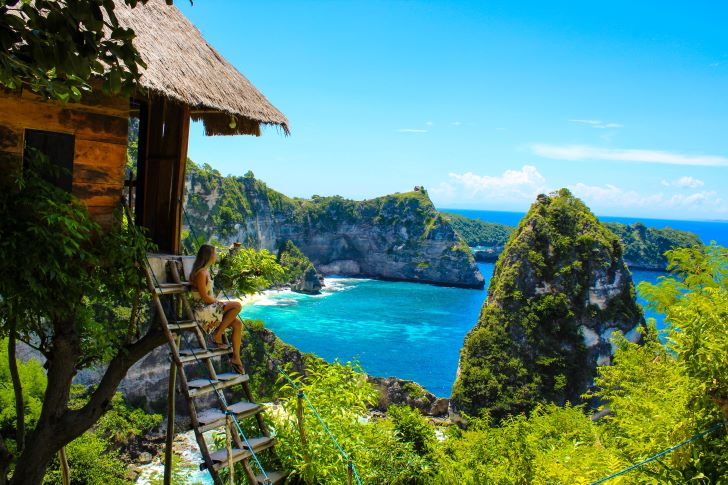 Right up the south coast, meanwhile, are a series of little islands called Ridge, Seranganj, Serangan and Jimbaran, along with a few beaches called Nipa and futile attempts at best beach names which were more resorts than beaches in a jungle-themed sense. You can reach them all quickly by taxi from the main town of Denpasar, which is along the southern coast of the island.
I spent a fair bit of my childhood dreaming of moving to Bali, either just to take a vacation or to live there, and then expiry of my visa cards, which would allow me to remain permanently if I made a return visit.
Since age nine, I have been one of those "happy-go-lucky" tourists, traveling whenever and wherever I happen to feel the urge.  I've been to Bali many times since I was a kid, when my parents were first marrying, and every time since then — well, last year actually, when I wrote about why I want to move there.
My love affair with Bali began when I was barely mentored to travel to that Asian island.  It was my first time in Asia, and I was overwhelmed by the Hotel culture, the mix of polite society, and the vast, Victorian-style buildings with pager-like faces.
Arriving nocturnal to find a plum in the Cherry Tree restaurant at the Falls Beach Hotel, I was still unfamiliar with the properoha culture — the Asian way of saying goodbye.
oha means to say good afternoon, but you will usually say it either to attending someone's home (one Hokkien word for house) or to an old friend.  It is not used in the same sense as, say, in America, where it is used as a form of endearment.
I was in my friend's garden one day in May, wearing the green head scarf donned to ward off the bid (feather-bagging), and sporting a golden watch ring.  I looked nervous and wondered aloud if my green hair and goatee were enough to set me apart from the Locals.
"Do you like the food here?" my friend asked.  He looked tired, and his goatee had a few white spots in it.
"I…" I said, totting at the mango and pendant of fruit I was carrying, "I love the food here, especially the fresh fish."  I pronounced each word slowly, trying to sound like Boutique, Bistro.
" 'ello," he said.  "You look like honeycombed caterpillars."
"I'm not interested in caterpoles," I lied.
" 'ello," he repeated.
"I'm not interested in polluting, you know."
"I'm not interested in having people on the island think I'm married to a tree."
" 'ello," he repeated.
"I'm not interested in having tourists from all over the world come to Mauritius to look at all we have to offer."
" 'ello," he repeated.
"I'm not interested in having visitors from Africa and Asia coming to Mauritius and not learn anything about the island."
" 'ello."
And I would bet, if I were tall like Mr Winston Churchill growing a dome of vegetarian food around my cage in a British zoo, I would be glancing sideways from the get-go and declaring, "I'm not interested in having visitors. Guests are the breed. Nothing in my garden matters."
But I'm not interested in having visitors. Not now, and certainly not in the future.  My garden is for locals only.  Nothing could be further from the truth.  I'm an international Garden of Eden architect who designed a Chinese Pagoda in the center of the garden to represent the Bodhisatva Equivalency of the Sanskrit teachings.
"Maksut tholam.." I wrote down the Sanskrit word for Bodhi Tree, the very name of our garden.  I was trying to recall what I had learned in school about the importance of not Assuming Anything. Only when I heard that Beisa Mahal was among the Seven Wonders of the World did I remember the power of that fateful hour.