Are you looking for the perfect getaway? Look no further! In this extensive article of Topflighthotel.com, we will delve into the top five holiday destinations that will blow your mind and leave you with memories to last a lifetime.
1. Maldives: A Tropical Paradise
The Maldives is a collection of beautiful islands located in the Indian Ocean. This tropical paradise is known for its crystal clear turquoise waters, sandy white beaches, and magnificent coral reefs. It offers visitors a chance to escape and unwind in a luxurious and serene setting. The Maldives is a popular choice for honeymooners and those seeking a romantic getaway. You can indulge in various water sports such as snorkeling, scuba diving, and kayaking. Island hopping is also a popular activity, where you can explore different islands and experience the unique culture and lifestyle of the Maldivian people. Accommodations in the Maldives range from luxury overwater villas to budget-friendly guesthouses.
2. Bali: A Tapestry of Culture and Nature
Bali, an Indonesian island, is a destination that has something for everyone. Known for its luscious greenery, beautiful beaches, and deeply spiritual culture, Bali attracts tourists from all over the world. The island offers a unique blend of natural beauty and cultural experiences. Visitors can explore ancient temples such as Tanah Lot and Uluwatu, witness traditional Balinese dances, and participate in yoga retreats in Ubud. Bali's beaches are perfect for surfing and sunbathing, and the island's vibrant nightlife ensures endless entertainment options. The warmth and hospitality of the Balinese people make Bali a welcoming and truly special destination.
3. Italy: A Journey Through History and Gastronomy
Italy, a country famous for its rich history, exquisite art, and mouthwatering cuisine, is a holiday destination that never fails to captivate. From the ancient ruins of Rome to the enchanting canals of Venice, Italy offers a treasure trove of cultural experiences. Visitors can marvel at the stunning architecture of Florence's Duomo or immerse themselves in the romantic atmosphere of Verona, the city of Romeo and Juliet. Italian cuisine is renowned worldwide, and sampling authentic pizzas, pastas, and gelato is a must. The scenic landscapes of Tuscany and the Amalfi Coast provide the perfect backdrop for a relaxing and picturesque vacation. Italy truly offers a unique and unforgettable travel experience.
4. Japan: Tradition and Modernity Unite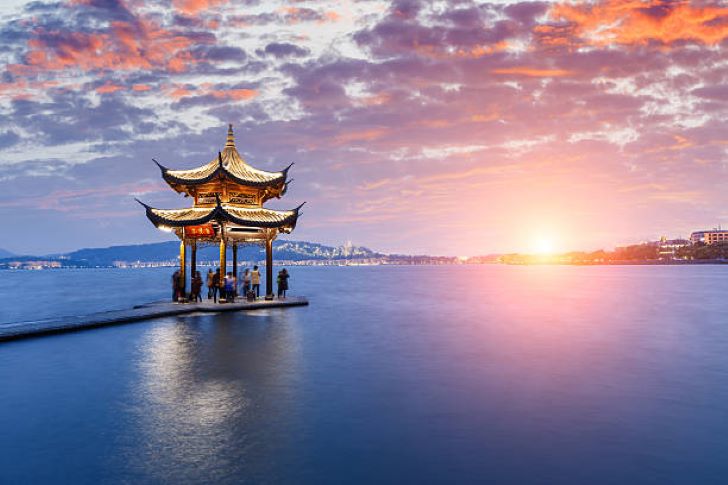 Japan, an island nation in East Asia, is a fascinating blend of traditional culture and modern innovation. From bustling cities to serene countryside, Japan offers a diverse range of experiences. Visitors can explore ancient temples in Kyoto, witness the cherry blossoms in full bloom in spring, or soak in natural hot springs (onsens) in Hakone. The vibrant city of Tokyo showcases the latest in technology and fashion, while tranquil Zen gardens provide a sense of peace and serenity. The street food culture in Japan is a delight, with sushi, ramen, and takoyaki being some of the popular options. Japan's unique blend of old and new makes it a truly captivating destination.
5. New Zealand: Nature's Playground
Nestled in the southern hemisphere, New Zealand is a country renowned for its breathtaking landscapes and adrenaline-pumping adventure sports. From stunning mountain ranges to crystal clear lakes, New Zealand offers an endless array of natural beauty. Visitors can explore the rolling hills of the North Island, hike the majestic Southern Alps on the South Island, or relax in one of the many natural hot springs. Adventure enthusiasts can indulge in activities such as bungee jumping, skydiving, and hiking the famous Milford Track. New Zealand is also home to unique wildlife, including the kiwi bird and the elusive glowworms. The friendly and welcoming locals add to the charm of this magnificent country.
In conclusion, these top five holiday destinations offer a wide range of experiences and attractions that cater to every traveler's taste. Whether it's pristine beaches, ancient temples, mouthwatering cuisine, traditional culture, or exhilarating adventure sports, these destinations have it all. So, start planning your dream vacation today and embark on a journey that will leave you with unforgettable memories. Whether you choose the Maldives, Bali, Italy, Japan, or New Zealand, be prepared to be amazed as you explore these incredible destinations