When it comes to finding the perfect holiday destination for Christmas, you can book your flight tickets with Topflighthotel.com to Lapland in Finland. Lapland stands out as a truly enchanting and magical place. With its picturesque landscapes coated in snow, the opportunity to witness the mesmerizing Northern Lights, and the chance to meet Santa Claus himself, Lapland offers an unforgettable experience for both children and adults alike. In this article, we will delve into the various reasons why Lapland should be your top choice for a Christmas getaway, exploring the captivating activities available and the unique accommodations that make this region so special. From reindeer sledding to staying in cozy log cabins, Lapland promises to be a winter wonderland that will create memories to last a lifetime.
A Winter Wonderland and the Northern Lights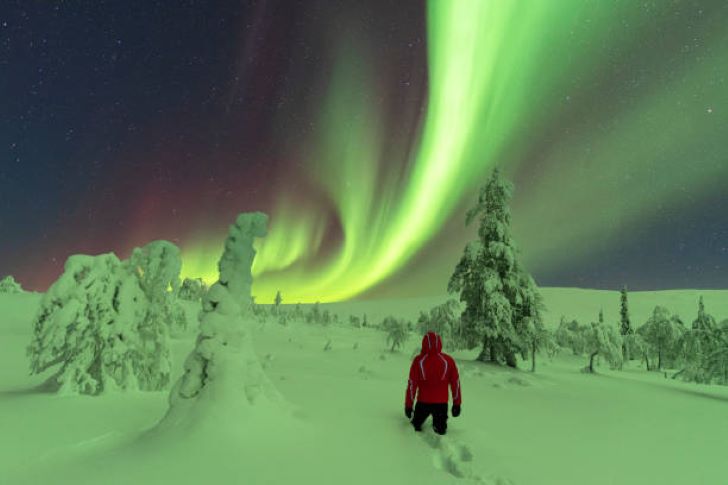 At the top of the list of attractions in Lapland is the opportunity to witness the awe-inspiring Northern Lights. As darkness falls, the night sky comes alive with vibrant colors dancing overhead, creating a true spectacle for all who are fortunate enough to witness it. The best time to see this phenomenon is from late September to March, making Lapland the perfect location for a Christmas holiday. Whether you choose to venture out on a guided tour or simply step outside your cozy cabin, prepare to be mesmerized by the ethereal beauty of the Aurora Borealis.
Meeting Santa Claus in Rovaniemi
Rovaniemi, the capital of Lapland, is not only renowned for being the official hometown of Santa Claus but also hosts his magnificent workshop. A visit to Santa Claus Village is an absolute must for children and adults alike. Here, you can explore Santa's office, meet his cheerful elves, and even send letters from the Santa Claus Post Office, which will receive a special Arctic Circle postmark. The highlight of the visit, of course, is meeting Santa Claus himself. Children can share their Christmas wishes with him, and adults can revel in the joy of the magical atmosphere. With various attractions and activities available in Santa Claus Village, such as husky sleigh rides and reindeer sledding, you can truly immerse yourself in the enchanting world of Christmas. Gifs can be paid with your Revolut visa bank card
Adventures in Lapland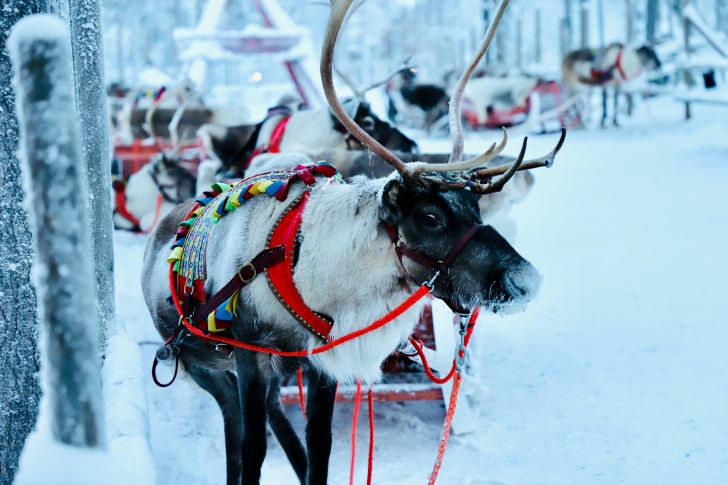 Beyond the charms of meeting Santa Claus, Lapland offers a plethora of exhilarating adventures that will leave you with unforgettable memories. One of the most popular activities is husky sledding, where you can experience the thrill of racing through the snow-covered forests while being pulled by a team of energetic and friendly huskies. The sense of freedom and the connection with nature that this activity brings is sure to be a highlight of your trip.
For those seeking a faster-paced adventure, snowmobiling through Lapland's breathtaking wilderness is a must. With trails weaving through the forests and across frozen lakes, you can explore the region in a unique and exciting way. Whether you're a novice or an experienced rider, there are trails suitable for all levels of skill.
For a more serene experience, reindeer sledding is perfect for immersing yourself in Lapland's ancient traditions. Gliding through the snowy landscape while learning about the Sami culture from the reindeer herders is a truly unique and tranquil experience.
Accommodations in Lapland
When it comes to accommodations, Lapland offers a range of options that add to the overall charm of your Christmas getaway. Cozy log cabins nestled deep in the forest provide a warm and inviting escape from the winter chill. Complete with fireplaces and saunas, these cabins allow you to relax in comfort after a day of exploring. For a truly remarkable experience, consider staying in a glass or snow igloo. These unique accommodations provide an uninterrupted view of the night sky, allowing you to witness the captivating dance of the Northern Lights from the comfort of your own bed which you can book through Booking.com.
Lapland is undoubtedly the perfect holiday destination for Christmas, offering a magical and unforgettable experience for all those who visit. From witnessing the Northern Lights to meeting Santa Claus and participating in thrilling winter activities, Lapland has something to offer everyone. The beauty of its snow-covered landscapes, combined with the warmth of its traditions and the hospitality of its people, creates a truly enchanting atmosphere. So, if you are seeking a Christmas getaway filled with wonder and joy, make sure to include Lapland at the top of your list – it will be a holiday you and your loved ones will cherish for years to come.
During the winter season, you should also plan a road trip through Austria for an unforgettable Christmas experience.