Do you enjoy driving a car during your holiday? Book a flight to Austria and rent a car from the airport. And plan your road trip for the coming 10 or 14 days. Are you interested in knowing how? You will find everything in this article.
Plan your road trip.
Finally, you made a decision to travel to Austria for your well deserved vacation. Since it will be your first time to Austria, you want to see as much as possible. Through Google Maps, you can easily plan your road trip, we chose Vienna (the capital city and where Emperor Franz Joseph I and Empress Sisi (Elisabeth) lived), Salzburg (where Wolfgang Amadeus Mozart was born), Hallstatt (which is an unbelievably spectacular place that even the Chinese have copied and with the salt mine as a must see),  Innsbruck, Prägraten am Großvenediger (Tirol), Graz and back to Vienna. Like this, the distance between the locations are less than 4 hours driving. If you are happy with the chosen city trips, then it is time to look for accommodations like hotels, hostels, apartments or B&Bs.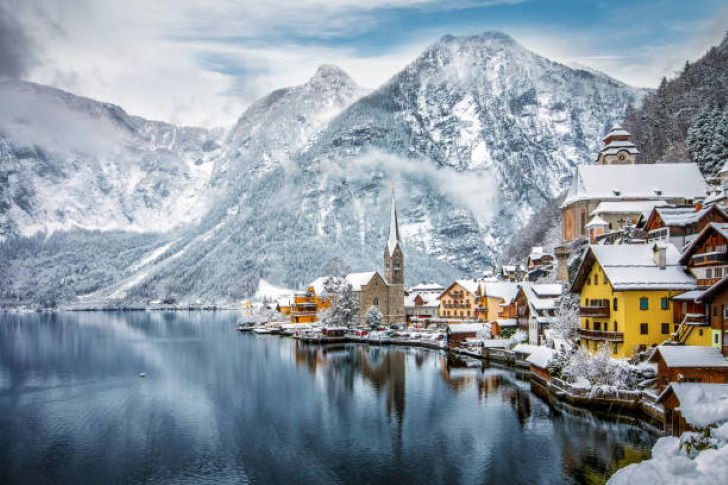 Book a cheap flight, hotel and rental car.
Online, you find many ways to purchase a flight ticket. At Topflighthotel.com you will find several cheap flight providers to choose from. The same is for accommodations and rental cars. You can also find on Topflighthotel.com bus tickets for city sightseeing. So when your flight to Austria and rental car are booked, your rental car will be ready and waiting for you, at the airport. 
Driving in Austria
Driving in Austria is very pleasant, but please take not of the maximum speed limits on the highways, but also in the cities. There are a lot of cameras to check your speed. What also good is to understand, is that when you book a rental car, that you need to inform the car rental agency, whether you will drive through other countries yes or not. Driving from Salzburg to Innsbruck on the highway means that you will drive through Germany, and if you didn't advise the car rental agency upfront, then you will be fined. Some agencies charge you with €135 cross-border fee, even if it is less than 1-hour drive in Germany. The GPS locator in the car will provide the car rental agency with all the needed information.
Tirol in Austria
Forget the cities, drive off the highway and enjoy the wonderful nature in Tirol. High mountains, beautiful villages, waterfalls, amazing wood-constructed houses. Winter in Austria is so relaxing, especially when you drive to Prägraten am Großvenediger in Osttirol. Here you find the real identity of Tirol. When you walk through the quiet streets, you hear nothing, you only smell the burned wood of the fire hard and some cows from the farms. You can sleep for a few nights at Ferienhaus Enzian, the owners are very friendly and  helpful. In Tirol you will see the ski slopes everywhere around you. In the city Matrei in Osttirol, you can take the ski lift all the way up. You will find an amazing view, definitely worth it. Driving through Tirol, keep your camera close by, as you will pass through the most amazing scenery.
Food and drinks
To be honest, the drinks in Austria are quite expensive, but all is depending on the prices that you are use too. €3 or €3.50 for a cappuccino is a bit overpriced in my personal opinion, but that is for all drinks the same. Food, in that case, is very reasonable priced. There are some dished that you must try, such as a Wiener schnitzel, a Goulash soup, or Goulash beef stew, but also try the deer. In Salzburg you find restaurant the Goldener Hirsch. If you order a deer menu (translated to Hirsch) you will melt away. Austria is also well know about their street-food, which you need to try before you die. The Mighty Würstel, the Schnitzelsemmel, Apfelstrudel, the Börek, the Bosna and many other types of sausages.
Conclusion
If you want an amazing holiday, travel to Austria, and make a road trip. Summer and winter, both have their charms. I hope you enjoy it, as much as many others did.