New Zealand, a country located in the southwestern Pacific Ocean, is a holiday destination that should be on every traveler's list. With its stunning landscapes, diverse culture, and friendly locals, New Zealand offers an experience like no other. TopFlightHotel gives you some reasons why you should consider visiting this beautiful country.
Nature at its Best
New Zealand is known for its breathtaking natural beauty. From snow-capped mountains to pristine beaches, the country has it all. The Milford Sound, located in Fiordland National Park, is one of the most popular tourist destinations in the country. It is a fjord that offers stunning views of waterfalls, mountains, and wildlife. Another must-visit place is the Tongariro Alpine Crossing, a 19.4 km hike that takes you through volcanic landscapes, emerald lakes, and hot springs. New Zealand is also home to many national parks, including Abel Tasman National Park and Mount Aspiring National Park, where you can go hiking, camping, and kayaking.
Cultural Diversity
New Zealand has a rich cultural heritage that is reflected in its art, music, and food. The Maori people, who are the indigenous people of New Zealand, have a unique culture that is still alive today. You can experience their culture by attending a traditional Maori performance or visiting a marae (a Maori meeting house). New Zealand is also home to many immigrants from all over the world, which has created a diverse and multicultural society. This diversity is reflected in the food scene, where you can find everything from traditional Maori cuisine to Asian fusion.
Adventure Activities in New Zeeland
New Zealand is known for its adventure activities. If you are an adrenaline junkie, then this is the place for you. You can go bungee jumping, skydiving, white water rafting, and even zorbing (rolling down a hill in a giant inflatable ball). Queenstown, located in the South Island of New Zealand, is known as the adventure capital of the world. It offers a wide range of adventure activities and is a must-visit destination for thrill-seekers.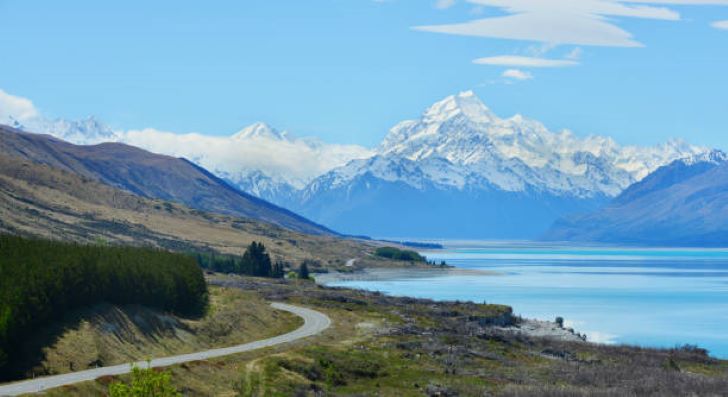 Friendly Locals
New Zealanders, also known as Kiwis, are some of the friendliest people you will ever meet. They are welcoming and always willing to help visitors. Kiwis are proud of their country and love to share their culture with others. You will feel at home in New Zealand, even if you are thousands of miles away from your own country.
In conclusion, New Zealand is a destination that should be on every traveler's list. With its stunning landscapes, diverse culture, adventure activities, and friendly locals, it offers an experience like no other. So why not plan your next trip to New Zealand and experience all that this beautiful country has to offer?
Food and Wine of New Zeeland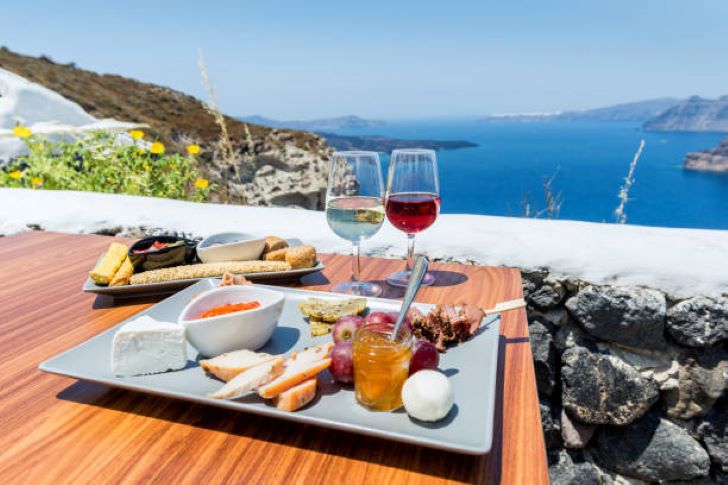 Food
New Zealand's cuisine is heavily influenced by the country's indigenous Maori culture. Traditional Maori dishes include hangi, which is a method of cooking food in an underground oven, and kumara, which is a type of sweet potato. However, the country's cuisine has also been influenced by European settlers, resulting in a fusion of flavors and ingredients.
One of the most popular dishes in New Zealand is fish and chips. The country's proximity to the ocean means that fresh seafood is readily available, and fish and chips can be found in almost every town. Another popular dish is meat pies, which are savory pastries filled with meat and vegetables.
For those with a sweet tooth, New Zealand has plenty to offer. One of the most famous desserts is pavlova, which is a meringue-based dessert topped with whipped cream and fruit. Another popular sweet treat is hokey pokey ice cream, which is vanilla ice cream with small pieces of honeycomb toffee mixed in.
Wine
New Zealand's wine industry has been gaining international recognition for its high-quality wines. The country's cool climate and diverse soil types make it an ideal location for growing a variety of grapes. The most famous wine region in New Zealand is Marlborough, which is known for its amazing Sauvignon Blanc.
However, New Zealand also produces excellent Pinot Noir, Chardonnay, and Riesling wines. Other wine regions in the country include Hawke's Bay, Martinborough, and Central Otago. Many wineries offer tastings and tours, making it easy for visitors to sample some of the country's best wines.
Conclusion
New Zealand's cuisine and wine industry are both worth exploring. Whether you're a foodie or a wine lover, there is something for everyone to enjoy. From traditional Maori dishes to modern fusion cuisine, New Zealand's food scene is diverse and delicious. And with its cool climate and diverse soil types, the country's wine industry is producing some of the best wines in the world. So, if you're planning a trip to New Zealand, be sure to indulge in the country's food and wine offerings.