Are you a wine enthusiast or an olive oil connoisseur? If so, Sicily should be on your travel bucket list. This beautiful Italian island is not only known for its stunning landscapes and rich history but also for its exceptional wine and olive oil. Let's explore the world of wine and olive oil tasting in Sicily and why it's an experience you shouldn't miss.
Sicilian Wine: A Journey Through Flavors and Terroirs
Sicily, located in the heart of the Mediterranean, has a long-standing tradition of winemaking and olive oil production. The island's diverse microclimates, volcanic soils, and abundant sunshine create the perfect conditions for growing grapes and olives, resulting in exceptional products.
Nero d'Avola: Sicily's Robust Red Wine
When it comes to wine, Sicily offers a wide variety of options. From crisp whites to full-bodied reds, you'll find something to suit every palate. One of the most famous Sicilian wines is Nero d'Avola, a robust red wine with notes of black cherry, plum, and spices. Another popular choice is Etna Rosso, made from grapes grown on the slopes of Mount Etna, Europe's largest active volcano. This wine has a unique minerality and elegance that sets it apart.
Unveiling Sicilian Wineries: Serafica, Terra Constantino, and Barone Beneventano
To truly appreciate Sicilian wine, a visit to a local winery is a must. Many wineries in Sicily offer guided tours and tastings, where you can learn about the winemaking process and sample different varieties. The warm hospitality of the winemakers will make your experience even more enjoyable. Some notable wineries to visit include Serafica, Terra Constantino, and Barone Beneventano.
Sicilian Olive Oil: Liquid Gold from the Mediterranean
Now let's turn our attention to Sicilian olive oil, often referred to as "liquid gold." Sicily is one of the largest olive oil producers in Italy, and its olive groves are a sight to behold. The island's olive oil is known for its exceptional quality and rich flavor from the Etna volcano, the mountains, and the sea area. The olives are hand-picked and cold-pressed within hours of harvesting to preserve their aromatic compounds and health benefits. A place to visit and to taste is Oliva.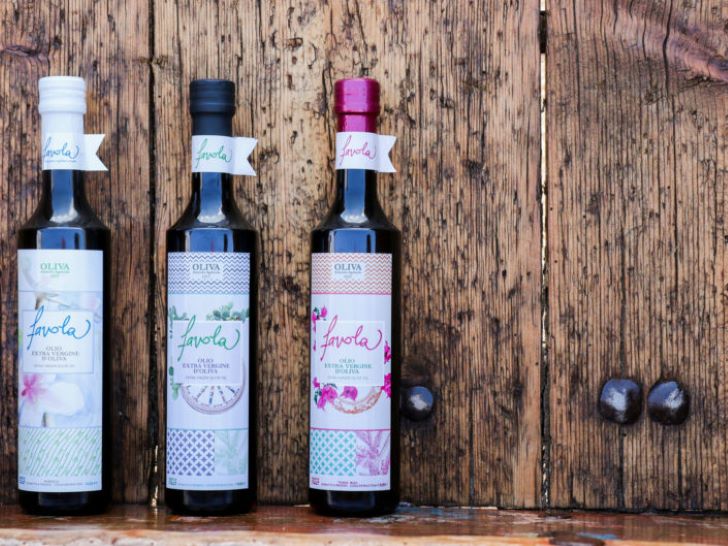 Sicily's Olive Groves: A Sight to Behold
Sicilian olive oil is characterized by its fruity and slightly peppery taste, making it a perfect accompaniment to salads, grilled vegetables, and bruschetta. The most common olive varieties in Sicily are Nocellara del Belice, Biancolilla, and Cerasuola. Each variety imparts its own unique flavor profile to the oil.
Renowned Olive Oil Producers: Frantoi Cutrera, Ravida, and Olio Taibi
To delve into the world of Sicilian olive oil, consider visiting an olive oil mill or participating in an olive oil tasting session. You'll learn about the different olive varieties, the production process, and how to recognize high-quality olive oil. Some renowned olive oil producers in Sicily include Frantoi Cutrera, Ravida, and Olio Taibi.
Mount Etna: Volcanic Soils and the Unique Influence on Wine and Olive Oil
When planning your wine and olive oil tasting adventure in Sicily, keep in mind that the island's diverse regions offer distinct flavors and characteristics. From the sun-soaked vineyards of Marsala to the volcanic soils of Mount Etna, each area has its own unique terroir that influences the final product. Exploring different regions will give you a deeper understanding of Sicilian wine and olive oil.
Embracing Sicily's Diversity: Discovering Different Flavors in Each Region
Sicily is a paradise for wine and olive oil lovers. Its vineyards and olive groves produce exceptional products that reflect the island's rich history and natural beauty. Whether you prefer a glass of velvety red wine or a drizzle of golden olive oil, Sicily's tasting experiences will leave you with lasting memories. So, pack your bags and get ready to indulge in the flavors of this enchanting island. Salute!