Top Flight Hotel takes you to Portugal, with its capital city, Lisbon.
During this trip, we fly to several fantastic locations which will definitely not disappoint you. The location of Portugal lies on the Atlantic Ocean and has influenced many aspects of its culture. Salt, cod, and grilled sardines are national dishes, where the Algarve's beaches are the major tourist destination.
Beaches and the Algarve
Portugal is a holiday destination and has many beautiful and charming long beaches, Spending the summer days in this country, has been one of the most popular travel plans among tourists worldwide. The beaches vary from place to place. Some have a gigantic coastline while others are urban with marvelous landscapes.
Algarve is definitely the most famous beach destination with the warmest sea waters in Portugal. Algarve is the most visited tourist destination in the country and has the largest number of foreign residents, and that must be for a very good reason of course!
Nazaré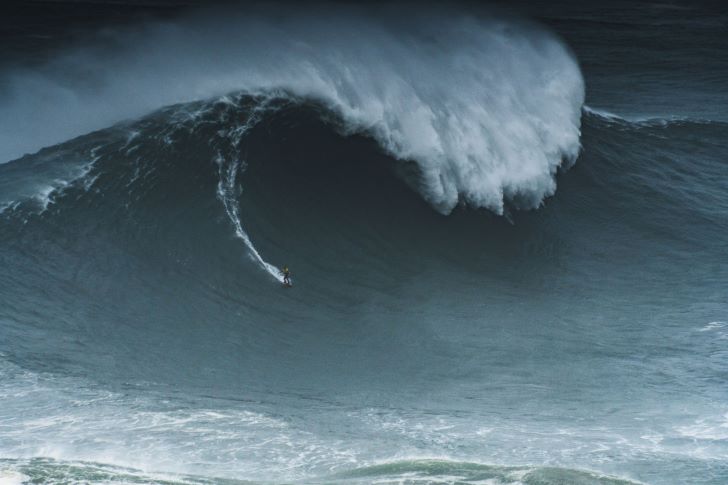 To stay on the topic of beaches, Portugal is famous for Nazaré and its winter surf competitions. The giant waves take place on Praia do Norte in Nazare. There are two beaches, both with an extensive coastline, but each with its unique vibe. The North Beach is closest to wildlife, and this is where the records of the largest waves of 20 to 25 meters (65 to 82 feet) in height, are broken. The best place to observe the waves and the surfers is on sítio da Nazaré next to the lighthouse (Fort of São Miguel Arcanjo) on the north side. Closer to the waterfront of Nazaré Beach, is packed with trendy restaurants and ice cream parlors, which stay open until late at night.
Lisbon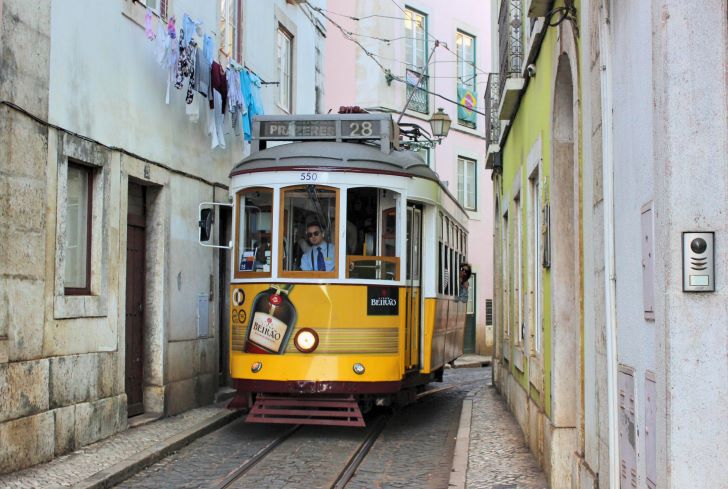 Lisbon is Portugal's hilly coastal capital city, but it is also the most populated city in the country. Lisbon is also known as the City of the Seven Hills. A well balanced "old versus modern" with beautiful colorful buildings, restaurants, and bars to enjoy the traditional fado music.
The historical city of Lisbon is full of stories that the older generations would love to tell you.
Lisbon is a city that welcomes you with open arms and where you will feel safe, even if you wander around during the night.
Porto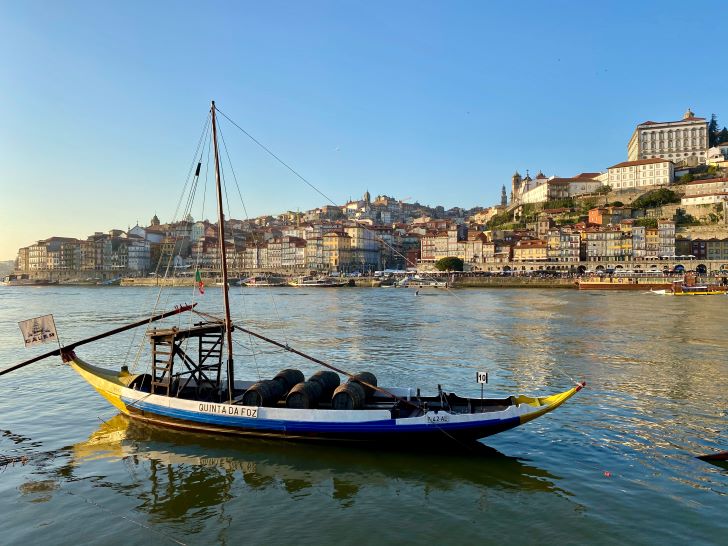 Porto is the second of the two main cities of Portugal and is known worldwide for its Port wine. The city boasts of extensive history, tourist attractions, and buzzing nightlife. Porto is famous for its productions of fortified Port wine, matured in vast cellars that stretch along the banks of the Douro river. You can visit the winemakers and their cellars, and taste different Port wines, like Ruby Port, Tawny Port, Reserva Port, and  LBV Port (Late Bottled Vintage). You can visit all famous brands like Taylor's, Nieport, Sandeman, Graham's, Quinta Do Noval and Kopke. Port is also known for its bridges, its antique architecture, its historic center (classified as a World Heritage Site by UNESCO), the characteristics of its restaurants, and its gastronomy. A Hop-On-Hop-Off bus can take you around the city, and a river cruise is definitely recommended.
Madeira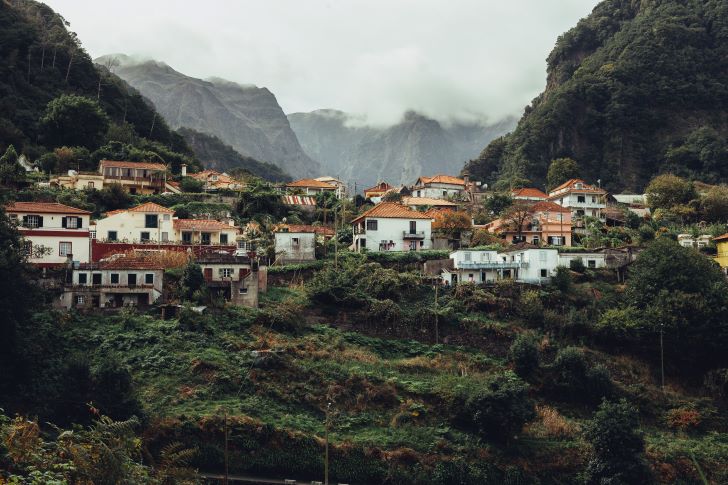 Madeira consist of 4 Portuguese islands off the northwest coast of Morocco in Africa. It is well-known for its warm sub-tropical climate. The main island of Madeira is volcanic, green, and rugged, with high cliffs, pebbly beaches, and settlements on deltas of the Fajã River, with its fabulous flora and fauna. With incredible natural pools carved out of lava rocks, gorgeous cliffs overlooking the ocean, and charming towns, it's no wonder that the Madeira Islands are repeatedly considered the world's top island destination. Madeira is full of levadas, a system of stone irrigation channels that criss-cross the island and transport water. These levadas are also ideal for great hiking which serves as trekking trails.
Madeira is also well-known for its fortified wine which is produced on the Portuguese Madeira Islands. The variety of Madeira wines ranging from dry wines, that can be consumed on their own as an aperitif, to sweet wines which are usually consumed with dessert.
Ericeira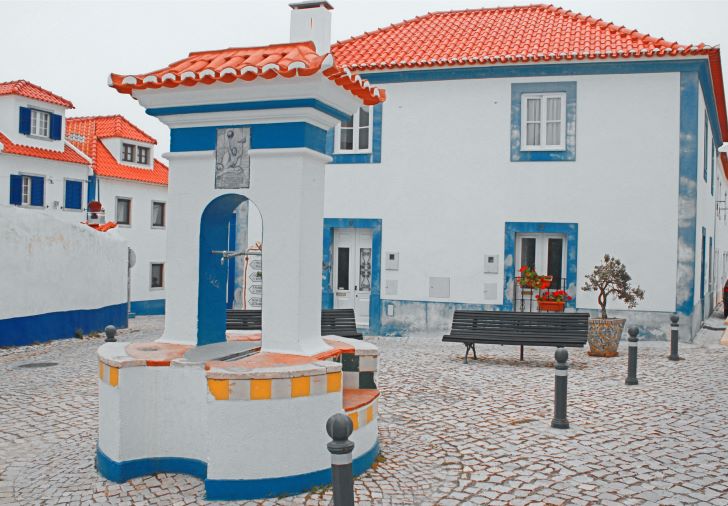 Portugal is not only loved by tourists for its wonderful landscapes and friendly people, but also by European Pensioners who choose to retire in Ericeira. It is a perfect area to sit back and relax. Ericeira offers affordable properties, great cafes, restaurants, and delicious seafood, situated close to the capital city of Portugal, Lisabon, with plenty of beaches to choose from and a welcoming temperature. What do you want more?
Serra da Estrela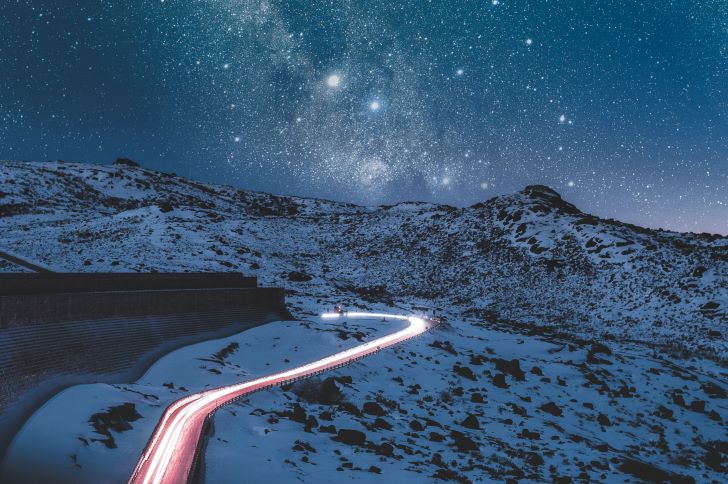 This destination is a little harder to get to, but still well worth the effort. Portugal isn't all beaches, and Serra da Estrela is home to the highest mountain peak in continental Portugal (the highest in all of Portugal is in Pico Island, Azores). Nature-lovers should take note of the variety of activities that the mountain of Serra da Estrela has to offer. It is the only place in Portugal where you can go skiing in winter. Follow this link for the best ski resort video we found on YouTube. Sparsely dotted with tiny villages, including one of the Seven Wonders in Portugal for 2017, the mountain feels rather remote and nature is the main attraction, but foodies may enjoy tasting the homemade honey and the creamy, pungent cheese that are produced in that area.
Food that you must taste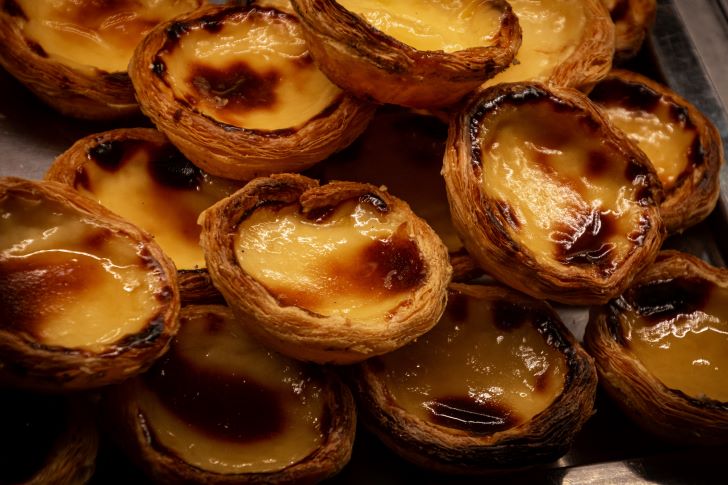 Eating is one of the best pleasures in life that you can enjoy on your own, or share with your friends. "People who love to eat, are always the best people" – Julia Child. In Portugal, they know how to enjoy life, to have a good laugh, and to savor their fantastic menus. You should experience the Portuguese culture and taste their food. Some dished that you must try are: Peixe Grelhado (grilled fish), Sardinhas (sardines), Bifanas (Pork sandwiches), Francesinha (smoked meats and cheese sandwich), Amêijoas à Bolhão Pato (clams), Açorda de Marisco (seafood bread stew), Cozido à Portuguesa (rustic meat stew), Cataplana de Marisco (seafood stew), Polvo (octopus), Tripas à Moda do Porto (tripe stew), Queijo Serra da Estrela (mountain cheese) and as a dessert, you must try a Pastel de Nata (custard tarts) with a glass of red port. Close your eyes and dream away. It feels like heaven!