Dreaming of ideal destinations for your much-deserved post-wedding getaway? Whether you're looking for some romantic rest and relaxation with your new spouse or an exciting adventure in a new locale, we've got you covered. In our list of the top honeymoon destinations, we provide you with all the information you need to know. From the best beaches, exotic locations, adventurous or affordable destinations, so you can find the ideal vacation for you and your better half.
Amalfi Coast, Italy
There are many reasons why the Amalfi Coast, is constantly at the top of honeymooners' bucket lists. We believe it is the most classic and romantic location for your wedding or honeymoon pictures. The Positano's steep village streets, Moorish architecture, azure water, and colorful loungers and umbrellas lining the dark sandy beaches. Glamour comes easy, especially at some of the five-star hotels, where the formula for a sexy and romantic vacation is guaranteed.
Antigua & Barbuda
Close your eyes and just dream that you and your newly married spouse are between the two islands on the powdery white sand, or on a catamaran sailing between the Atlantic Ocean and the Caribbean Sea at sunset. Antigua has around 95miles of superb coastline, while Barbuda is surrounded by protective reefs and a large lagoon. Pastel facades, bustling markets, tropical fruits, limestone formations, and, of course, plenty of pristine beaches. If you did not book your wedding ceremony venue yet, there is no better place than this Caribbean's most romantic, fourth time in a row World Travel Award-winning islands. Antigua and Barbuda provide the ultimate setting for dream weddings and honeymoons with all the facilities and expertise available to ensure you get hitched without any problems.
Bali, Indonesia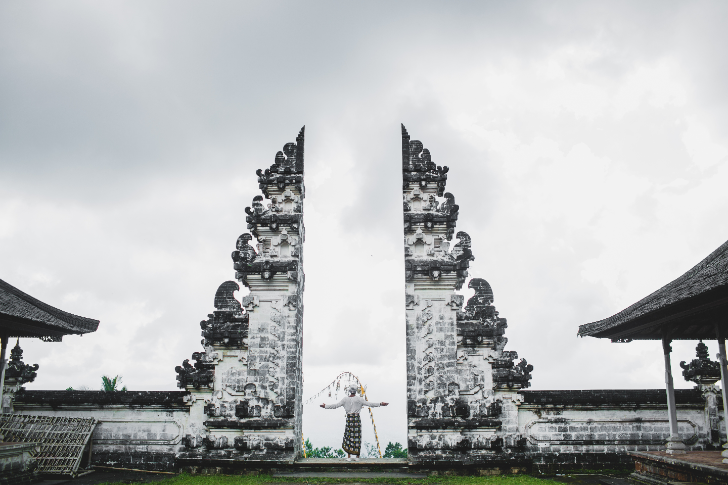 A honeymoon in Bali is pure magic. Bali doesn't only offer unspoiled beaches, surfing, snorkeling, and massages, it is also full of culture, art, music, rice terraces and temples, many, many temples. Nature is celebrated here. A visit to Chase waterfalls in the northern part of the island or the Tirta Empul Temple where the locals believe that the sacred water has the power to heal. And what do you think of exploring the jungle with a local tour guide? Next to having a nice cold beer at the Potato Head Beach Club while enjoying the best sunset, you must also witness a traditional Balinese dance in the town of Ubud and go to the Ubud palace to watch the Ramayana ballet. The traditional dishes you need to try are Satay, Lawar Babi Guling, Betutu, Nasi Jingo, and Nasi Tepeng. You will love it.
Fiji
Is there a more exotic honeymoon destination than Fiji? It's hard to imagine but we found the best romantic experiences. A picnic on a private island which you can reach by helicopter. This helicopter or seaplane will show Fiji's mesmerizing maze of jewel-like reefs that color the ocean in a palette of blues. Snorkeling with Manta Rays between May and October. Swim beneath a waterfall, for a fusion of adventure and romance. Get dirty on an off-road trip in the tropical rainforest. Scuba diving to see Fiji's underwater heaven at Rainbow Reef. Sail into the sunset on a private yacht or sailing boat. Escape your own villa to visit one of the private luxurious island resorts where you can be pampered by a private masseuse. There's something romantic about dolphins in Fiji! These magical creatures can be found in Takalana Bay. Take your loved one on a boat trip to enjoy their encounter on your remote Fijian getaway.
Galapagos
There's nothing that can beat the simplicity of a beach resort honeymoon, but if you're a duo who seeks something more, there may be nothing more epic than a Galapagos adventure. On your to-do list, there should be watching killer whales playing in the ocean while on a boat tour. Cuddling a giant Tortoise at the Charles Darwin Research Station. Bring on a visit at the Wall of Tears, and hear the true story from the locals. The fish market in Santa Cruz island is also famous for the numerous local sea lions and pelicans. It's wonderful to watch them stealing fish. Sea lions are curious creatures and swim right up to snorkelers to see what's going on. Diving with sharks to boost your adrenaline before having a killer Caipirinhas liquor at the Salsa bar.
Iceland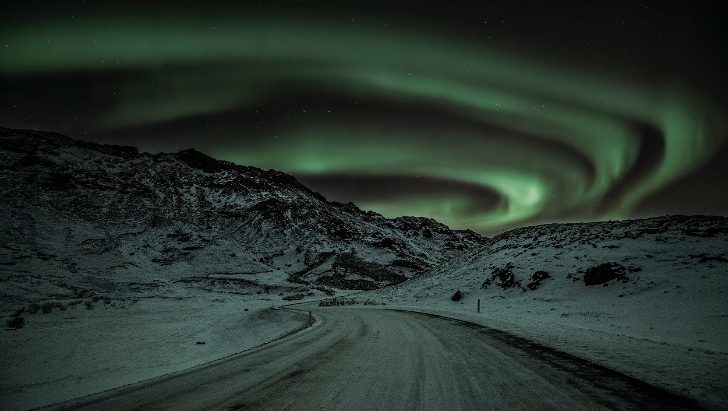 Iceland is for adventurers. A round tip in your rental car is around 1,335 km on the Ring Road, which is also called Route Nr1.
In around 6 to 7 days, you will have enough time to see the different highlights of the country, however, it is recommended to spend 10 to 14 days for a more relaxing holiday.
You will pass tiny coastal towns such as Husavik, the whale watching capital of Europe. You'll have the opportunity to tour the Snæfellsnes Peninsula, visiting the ancient Snæfellsjökull National Park, and exploring lava fields, volcanic craters, waterfalls, and picturesque fishing villages. Stopover at Stöng, the replica Viking farm. You might love to experience the Icelandic cuisine, fresh Cod cheeks, Lamb, or harðfiskur (strips of dried haddock eaten with butter). Reykjavik is the capital city with hotspots such as coffee shops, galleries, hotels, boutique shops, and restaurants. The northern lights in the winter period are a must and the Blue Lagoon is highly recommended and worth a visit.
Japan
Natural beauty, sake, sushi, history, culture. Japan balances rich ancient heritage with the modern in its awe-inspiring cities and offers a vast network of hikes and walks for those more inclined to nature. The Shinkansen high-speed train takes you around Japan in seconds. There are skiing, snowboarding, and shrines locations, cat cafes, and a stunning coastline. Tokyo is a city that lights up all the senses (consider the deluxe ryokan-style Hoshinoya Tokyo), while Kyoto proudly offers more than a dozen UNESCO World Heritage Sites (plus the brand-new and breathtaking Aman Kyoto). A few of 'must-do' activities for when visiting Japan could be; Soak in an open-air hot spring, Eat sushi from a conveyor belt, eat wild boar at Teshikaga, "ramen alley' in Sapporo, visit one of the famous Sumo Wrestling games, see the professional female free-divers hunts for pearls, catch the best view of Mount Fuji, visit Shinto shrine and make a wish and spend a night at a Buddhist temple.
Maldives
Hear the Maldives and you instantly think of a honeymoon. A country of never-ending beauty. The tropical South Asian nation is made up of 26 coral atolls in the Indian Ocean, which means unlimited crystal white beaches, turquoise waters for miles and miles, extensive reefs, and plenty of fresh fish and seafood. Are you looking for a luxurious resort, a super-private Soneva Fushi? or do you expect a vacation filled with intimate meals, spa treatments in an All-Inclusive holiday? A private boat trip, underwater adventures, diving, fishing, kayaking or just relax and enjoy the view… and each other!
Morocco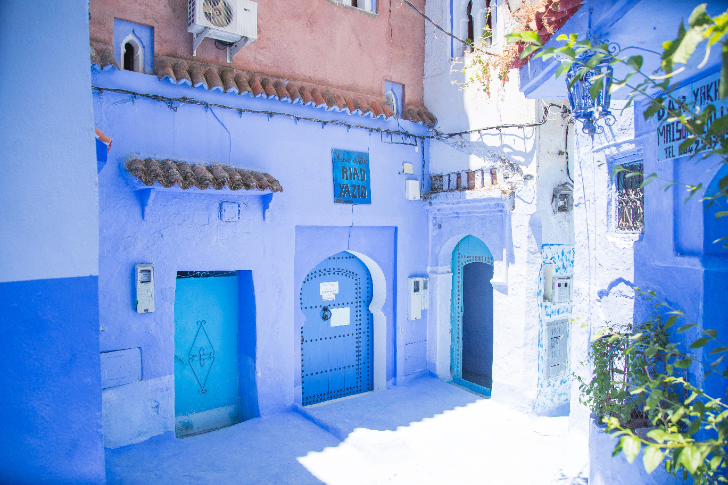 Do you and your partner share an intense curiosity about the different cultures in the world? If so, a simple beach holiday won't do. Think about exploring somewhere exotic like Morocco. How to explore a large part of this fantastic country? Once you arrive at the airport of Marrakech, you can rent-a-car and drive to your 5-star resort such as the Barcelò Palmeraie for the first few days. Take the highway and drive to Casablanca and Rabat. From there you can drive to Chefchaouen (the blue village) and to Fes. From Fess, you can drive through the Atlas mountains and back to Marrakech with a stop at the amazing Ouzoud waterfalls where the monkeys walk freely.
Turks and Caicos
Southeast of the Bahamas, just above Haiti, in the Atlantic Ocean, lies the Turks and Caicos, which consists of around 40 islands. The coral islands are a bit exotic and totally luxurious, with few people to fill up the countless brilliant-white beaches. Book into the uber-private Ambergris Cay, a 10-suite resort with private plunge pools, impeccable views, and all-inclusive accommodation. During a whale watching trip, North Atlantic Humpback Whales can be seen around the islands of Grand Turk and Salt-cay during the months of late January through early April. These majestic creatures pass through the area as part of their annual migration for mating and birth. You might also come across Jo-Jo, a unique Atlantic Bottlenose dolphin and swims around the islands and interacts fantastically with humans.
North Island, New Zealand
New Zealand's adventure hub of Queenstown is beloved in the south, but its massive North Island has equal if lesser-known opportunities to discover jaw-dropping scenes and sights. Waiheke Island, close to Auckland, is one charming option. Another is Northland, with lush green landscapes and cliffs over the Pacific and Tasmanian Sea. What about the Waitomo limestone caves which you can enter by boat and see galaxies of glowworms. The Coromandel is famous for its golden beaches. The most famous is Cathedral Cove, which features a majestic limestone archway. Bath is located in Rotorua's healing hot geothermal waters which is perfect for relaxation, health, wellness, and beauty. Spend an evening in the Mitai Maori village to feel their culture and see the warriors paddling an ancient waka (war canoe), savor a traditionally cooked Hangi (earth oven) meal, and enjoy an authentic Maori performance. Raft the mighty Kaituna and its 7-meter waterfall and finish your honeymoon with a hot mud bath in one of the Maori Hell's Gate.
Switzerland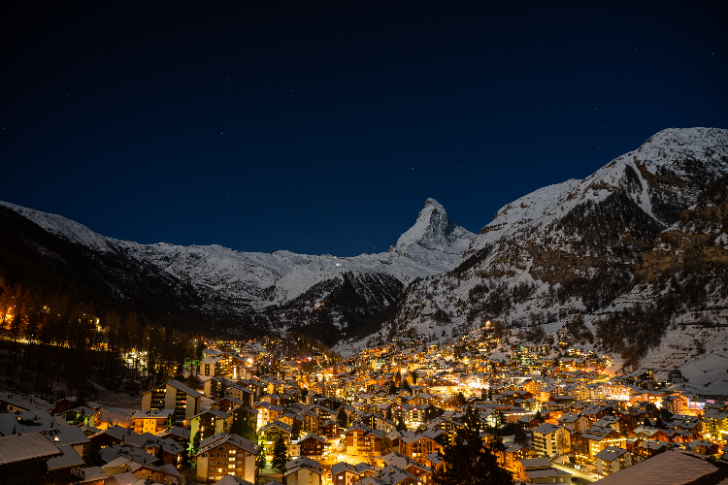 Last, but definitely not least, Switzerland. Famous for its mountains, ski and snowboard resorts like Saas-Fee, but also for Europe's highest suspension bridge at the Titlis Cliff at 3,041 meters above sea level. Treat yourself with a traditional Swiss meal in a fine dining establishment like cheese fondue, tarts and quiche, 'Landjäger' semi-dried sausage, Älplermagronen, an alpine macaroni and cheese, and Züricher Geschnetzeltes are all to die for. A visit to the Jungfraujoch puts the jewel on the crown of your honeymoon. For more than 100 years, the Jungfrau railway has been making its journey to Europe's highest-altitude railway station at 3454 meters right at the heart of the UNESCO heritage site "Swiss Alps Jungfrau-Aletsch". All through the year, the cog railway runs steeply up through a tunnel to the Jungfraujoch from Kleine Scheidegg.
By the way, do you know that Qatar Airways flies to 160 countries on all 6 continents