Travel insurance is one of the most important things that you need to have for your international trip and it is something that you should consider very seriously. We will give you here some valid reasons why you need to get travel insurance for your next holiday.
Health treatment and evacuation cover
When staying abroad, it can get complicated if you need medical treatment. However, it is good to know, that IF something unexpected happens, and you need medical support, your insurance company will have you covered and will know exactly how to deal with such situations on your behalf. Sometimes the treatment needs to be carried out directly at your holiday destination, but it can also mean that your insurance company will make the necessary arrangements for you to get a flight back home and have the treatment back home. This is totally depending on the situation.
Cancellations of connections
Flight delays, missed connections and cancellations are an unfortunate part of the aviation industry and happen every day all over the world. Although it is never fun to miss a flight, it is not a big deal either as long as you remain calm and know how to deal with it. Always ask the airline staff politely for any recommendations. The airline staff is well experienced and will give you the proper advice. If you are a frequent flyer, please do mention this, also advise them that you are on a tight schedule and the reason why. Going on holiday is not considered as a high priority for the airline staff. While waiting for new updates from the airline staff, you can check with your travel insurance or Credit Card company to see if you are covered for these circumstances.
Losing your documents abroad
At the moment you find out that you lost your personal documents, like your passport or ID card, act quickly! To speed up the whole process, contact your embassy straight away and explain the situation since the embassy can be able to issue new travel documents. Go to the nearest Police Station and request a police report. This is needed if you need to make any insurance claims or if you lost Credit Cards. It would be extremely handy to have a list of important phone numbers such as the embassy, your insurance company, or to direct line to block any bank cards, but always keep them in a safe place.
Theft and pickpocketing
What can I do, to avoid pickpockets? Never leave your bag or purse unattended. Wear your purse in a front pocket. Wear the rucksacks at your front when in busy areas. Take only the necessary cash and cards with you. Always place some money in a different pocket, just in case. Don't make it obvious that you carry a wallet. Make sure that all pockets are closed. Don't let anyone distract you, watch your bag and back. If you do get actually robbed, make a theft report at a nearby police station and block your cards immediately.
Illness before and during your trip
Getting ill before your well deserved holiday is a nightmare. Therefore try to keep away from stress the week before your departure. Try to sleep as much as possible. When you sleep, your body is more able to fight off infections and stress. If you do have travel insurance that includes trip cancellation/trip interruption benefits, then you may be also eligible for reimbursement of other costs such as seeing a physician and the completion of the necessary paperwork by a medical practitioner. Of course, there are a few terms and conditions that you need to check with your insurer.
Your travel agency goes bankrupt
Most likely no one thinks that these big travel agencies might get bankrupt, but just think back to what happened in September 2019 with Thomas Cook? Unfortunately, this giant travel company collapsed. In order to safeguard yourself, you can pay for your vacation with a credit card, depending on the issuer, you will be covered for a refund within a few months after purchase. If you really want to go for full protection, take comprehensive travel insurance, which is a combo of travel and medical insurance, and pay for it with your credit card.
Extreme sports cover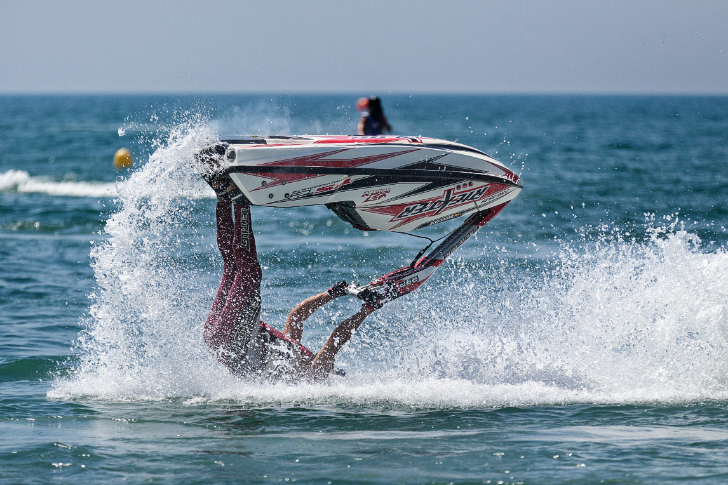 We need to define this one to understand what extreme sports are. Most would agree that many high-adrenaline activities, including bungee jumping, white water rafting, rock climbing, sky diving, and hand gliding, are risky and therefore Extreme. However, for insurance purposes, there are other activities that some providers consider 'extreme'. For example Swimming with dolphins, horse riding, and also Inflatable banana rides. Please always check what is considered as Extreme, what does your policy actually covers, and most importantly, which extreme activities are advised not to do. Your extreme sports travel insurance will cover medical expenses, repatriation, personal injury, and personal liability, but check first the insurance policy of your insurer.
Terrorism, War and Political Violence Insurance
Not everyone will need this type of insurance. When you are planning your vacation to another country, and in that country, there is a war going on, you will not be able to book, or if booked upfront, your holiday will be canceled. However, some people still need to travel to these countries, like employees of multinational companies with global exposure such as in the energy (oil and gas) industry, hospitality, transport, chemical, and pharmaceutical companies, politicians. Such insurance is very complex and your comprehensive risk manager can provide you with more detail.
Lost luggage
Imagine that you are waiting in front of the baggage carousel and your luggage will never show up. You see the last luggage taken off the carousel by happy tourists while your luggage is nowhere to be seen.
If your bags don't arrive on the carousel, try not to panic. Most so-called "lost" baggage claims are usually delays. And in most cases, an airline can reunite you with your baggage within 24 hours. When you realize that your bag isn't going to show up on the carousel, go immediately to your airline's lost-baggage counter. When filing your claim, give the attendant a hotel or home address, as well as a phone number where you can be reached. If your luggage is damaged, report this before leaving the airport; airline customer service agents will often want to inspect the bag. Keep in mind that most airlines won't cover minor damage such as bumps, scratches, dents, and scuffs, nor will they cover damage to straps, pulls, locks, or wheels that are the result of normal wear and tear.
We recommend that you head directly to the baggage carousel when you get off your flight to minimize the potential of your bag being stolen. What if my luggage is actually stolen? Many airlines scan bags when they're loaded into the baggage claim area and keep records, especially at larger airports. If your luggage is missing after you've left the baggage claim area, your claim is no longer with the airline, but with the police. Your homeowner's insurance may cover a stolen suitcase; if it doesn't, consider purchasing travel insurance in advance.
Emergency prescriptions
The worse thing to happen, if you rely on medication, is that you run out of your supply during your holiday abroad. It can always happen that you forget to buy extra medication to cover consumption during your vacation. The best thing to do when you realize you're going to run out of medication is to call your doctor. They may be willing to contact the pharmacy of your choice so you can get a new prescription. Even if it's after-hours, call anyway and leave a message explaining the situation. If you cannot get in touch with your doctor or you are in immediate need of your medication, go to a nearby pharmacy and tell them you need an emergency supply. You may be required to provide proof so take your prescription with you on vacation. Another option is to go to an emergency care clinic. A local doctor at your holiday destination may write you a new prescription for a one-time dose to cover you until you can get in touch with your primary care physician. Although many of these situations rarely occur, try to plan ahead to make sure you don't run out of medication. Make sure you have an emergency backup plan. If you know you're going to need a refill while traveling, you may be able to order it in advance. Some health insurance plans provide coverage for prescription overrides so that you can get a prescription filled early, or obtain more than a 30-day supply. For more information, always contact your local insurer, medical specialist, or General Practitioner.