Victoria Station is a key part of London's extensive public transport infrastructure. Located in the City of Westminster, close to some of London's most famous historic sites, the station has been moving people around the capital and beyond since 1860.
As the terminus of the Brighton Main Line, the station welcomes millions of visitors from Gatwick Airport to the capital every year. It's also a major station on the London Underground subway network. And with Victoria Coach Station close by, offering long-distance bus service throughout the UK, it's not hard to imagine how travelers to London could end up finding themselves at the station with some time on their hands. After all, almost 75 million passengers currently use the station every year.
If you find yourself with a long wait between trains or buses at the station, you don't need to sit watching the clock. Drop off your bags at a Victoria station luggage storage, and you can make your way to some of the most interesting sites in London. Some of the top attractions in the city are just a short walk away from the station. And once you factor in how easy it is to get on the Tube from here, you'll see that London is your oyster.
Buckingham Palace
Victoria Station's central location means you really don't have to travel far to see some of the most iconic locations in London. Not many railway stations can say they have a reigning monarch as a neighbor, but Victoria station is only half a mile from Buckingham Palace, the central London residence of the British Royal family.
While the Palace is usually associated with pomp and ceremony, it's actually open to visitors for much of the year. You can take a tour of the State Rooms, used for ceremonial occasions, or explore the 19 acres of beautiful gardens.
Depending on when you find yourself at Victoria Station, you might even be able to make it to the palace to witness the daily Changing of the Guard, which takes place at 10:45 AM every day. This traditional spectacle is completely free and is a great way to kill some time between trains while you're in the area.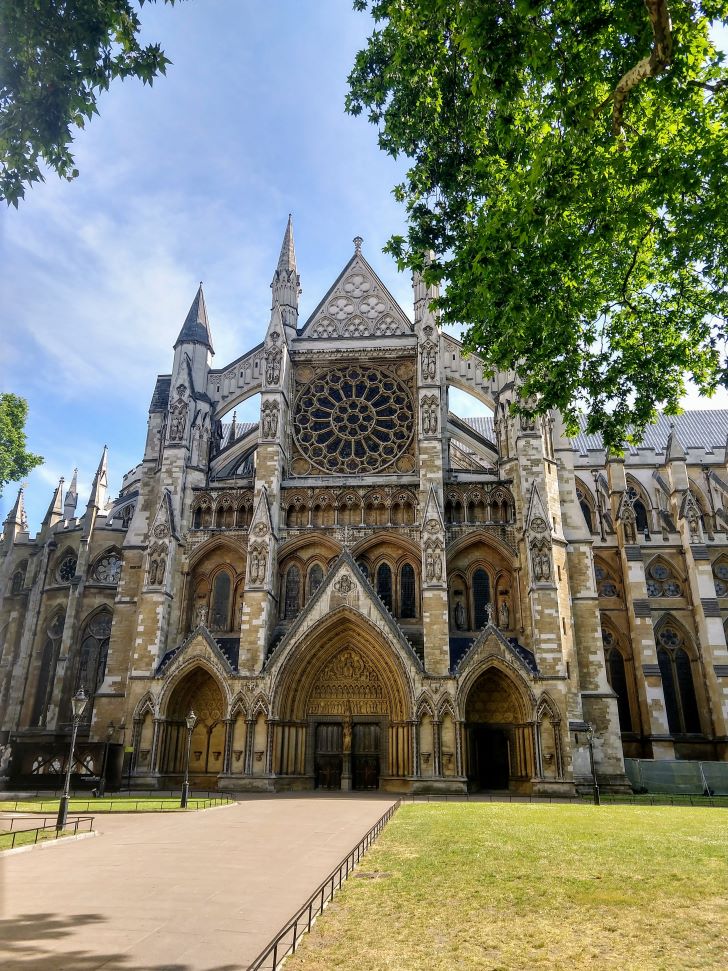 Westminster Abbey
If you're a fan of history, then a visit to Westminster Abbey is a must while you're in London. The Gothic abbey has been a place of worship for over 1,000 years and is the final resting place for some of Britain's most famous monarchs, including Elizabeth I and Mary, Queen of Scots.
The abbey is also where important royal ceremonies take place, such as coronations and weddings. In fact, it was the venue for the wedding of Prince William and Kate Middleton in 2011.
Westminster Abbey is only a ten-minute walk from Victoria station, making it the perfect place to head to if you have some time to kill before your train or bus departs.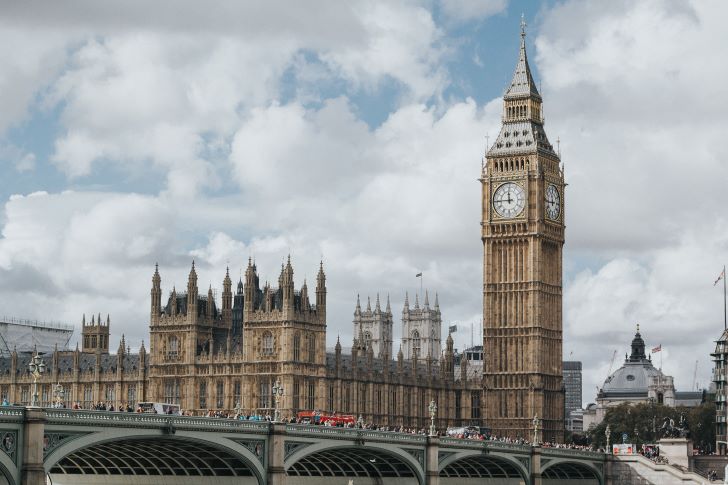 The Houses of Parliament & Big Ben
Just a little bit past Westminster Abbey, you'll find the Houses of Parliament, one of the most iconic buildings in the world. Home to the British Parliament, the building is over 700 years old and is an excellent example of Gothic architecture.
If you're lucky enough to be in London when Parliament is in session, you can take a tour of the building and watch debates from the public galleries. Even if Parliament isn't sitting, though, you can still explore the building on a guided tour.
And, of course, no visit to the Houses of Parliament would be complete without seeing Big Ben, the famous clock tower that sits adjacent to the building (although technically, the name Big Ben refers to the bell inside the tower rather than the tower itself). Although it's currently undergoing some renovations, the tower is still one of London's most recognizable landmarks.
The Victoria & Albert Museum
For something a bit more cultural, head to The Victoria and Albert  Museum, which is just a short walk from Victoria station. The museum is the world's largest collection of decorative arts and design and has over 2.3 million objects in its collection.
You can easily while away a few hours exploring the museum's many exhibits, which cover everything from fashion to furniture. And if you get hungry, there's even a café on site where you can grab a bite to eat.
Market Halls Victoria
Head to Market Halls Victoria for some delicious food from a range of different cuisines. With over 30 different traders, there's something to suit every taste.
And if you're looking for a place to sit down and relax with a drink, Market Halls Victoria also has its own bar. Serving a selection of beers, wines, and spirits, it's the perfect place to unwind after a busy day exploring London – or to kill time while waiting for a train.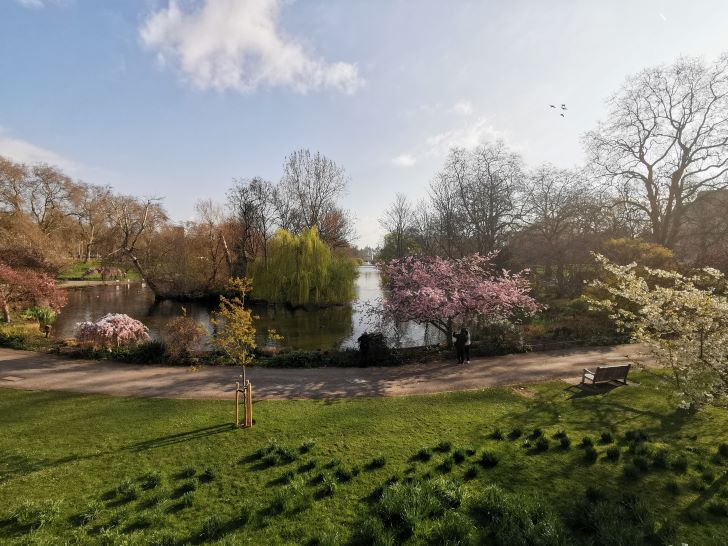 St. James's Park
After you've grabbed something to eat, take a leisurely stroll through St. James's Park. The park is situated between Buckingham Palace and Westminster Abbey and is a great place to relax in the sun.
If you're feeling active, you can also hire a bike from one of the many docking stations dotted around the park and cycle your way around the picturesque lake. Just be sure to keep an eye out for the resident pelicans!
Attractions Near Victoria Station
As you can see from this list, Victoria Station is close to the heart of what people think of when they think of London. Within a short walk from the station, you can find some of the British capital's most iconic buildings. So if you find yourself with a long wait ahead of you, there's really no excuse not to explore.
Drop off your bags at Victoria Station and check out some of these fascinating locations. You can turn a wait for a train or bus into a mini vacation by exploring this iconic part of London.
Here you can also find more information to discover Australia.