Traveling with your family can be an overwhelming experience, especially if you are doing it for the first time with your kids. It becomes an eye-opening experience for the kids as they get to see and experience new things, there is a lot of information for children to process. One has to be fully prepared for what lies ahead or things can quickly take a turn from being a vacation to a really bad experience. In the end, you just want to have fun with your kids.
Let us begin with the flight
Usually, the first place where kids run out of their volatile patience when they are supposed to be sitting peacefully through the airport security. The flight can be an uncomfortable experience for kids as they have to deal with the ear-popping changes in air pressure. To avoid late flights and an awful flight experience for your kids one can book early morning flights, this means that kids will be tired and might end up sleeping throughout the journey making it peaceful for them as well as you and your co-passengers.
You can download this flight app on your Android phone, or this mobile application on your iOS phone for the best-priced flight tickets.
Let them know what to expect
Instead of letting everything be a surprise for your kids, you can try to ease them into the experience by explaining to them what to expect. Going over the schedule a couple of times and explaining the process to them including the waiting lines and the onboard safety and etiquette will help in shaping their experience for the journey.
What to wear?
When it comes to dressing up, try to dress your kids in comfortable layers that are easy to take off or put on, this comes in handy as they might experience a rapid change in temperatures making them rapidly uncomfortable. The same goes with shoes, you don't want to be on your knees tying their shoelaces every time they start walking. Slip-On shoes are a lifesaver in this case and saving you time and effort.
Grab their attention
Kids are energy bombs dispersing their energy, usually, this means a lot of interaction with their surroundings which might not be good for them when they are traveling. Get them something that can instantly focus on with all their attention, away from things that you do not want them to be doing, such as a universal airplane phone mount so that your kids can watch a nice movie. A new toy or a small surprise comes in very handy when your children want to just scream out loud and embarrass you smack in the middle of the airport.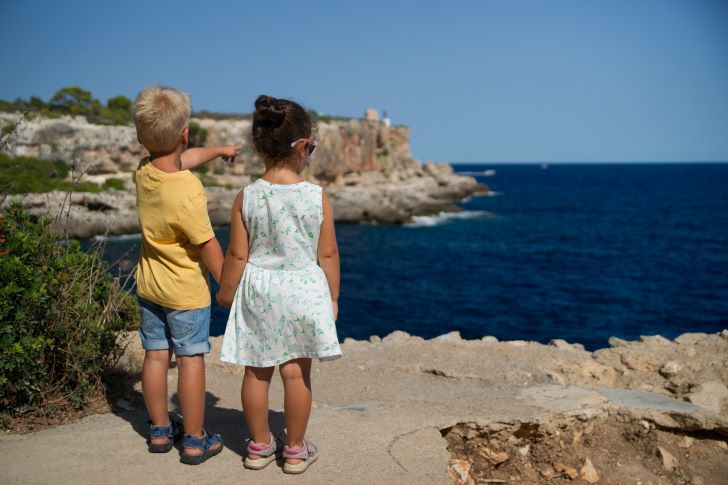 Security checks
Parents if they could, would pack their whole house when traveling with children, and usually, they do pack a lot of stuff. There are items that one knows for sure will need to be brought out during the security checks, make sure they are easily accessible.
Ensure that you have ample time on hand
When traveling with children everything will just take longer, be it just choosing a snack or boarding the plane. Remember to take it slow as these are learning experiences for children and make sure that you reach every venue before the scheduled time as you are going to need every second that you can get. Just do not reach the airport two hours early or else you will quickly find out that kids can just never wait patiently.
Renting a car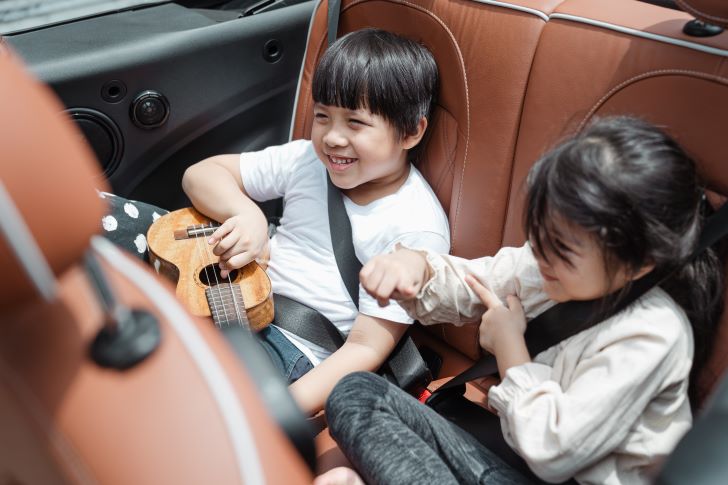 Once you arrived at the airport of your holiday destination, you don't want to wait for a bus or going on, the train to your accommodation with all your luggage. The best thing to do is rent a car for the whole period that you are on holiday. You can book a rental car at your own convenience, by downloading this app on your mobile and get instant discounted coupons as a welcome gift. There are many varieties available line a family car, station wagon, or minivan. Through Booking.com you will get an extra 20% discount on early 2021 bookings. They offer fantastic family accommodations like hotels, or apartments.
Please don't forget to cover your family with travel insurance. Get an instant quote by clicking on the banner here below.