Qatar is a rapidly modernizing country in the Middle East. It is famous for its modern cities, distinctive architecture, ancient rock carvings, sand dunes, and beaches. Tourist attractions in Qatar include Doha, known for its modern skyscrapers and traditional style Grand Mosque and the Abu Bakir al-Siddiq Mosque. Other tourist attractions are the 19th century Umm Salal Mohammed Fort, and Burzan Tower, Al Zubra Fort, Khor Al-Adaid Lake, Entertainment City (the Kingdom of Aladdin), and the ancient stone carvings at Al Jassasiya. There are fine beaches at Gharya, Umm Bab, Khor Al Udaid, Dukhan, Fuwairit, and Salwah, offering excellent conditions for a wide range of watersports.
Many international airlines, including Qatar Airways and Gulf Air, fly to Qatar, from the Middle East and Asia. There are direct flights to Doha from New York (USA) Athens and London. Tourists can also drive across the border from Saudi Arabia by car, as there is no bus service or rent-a-car from the Hamad international airport or from the Old Doha International airport
Dune bashing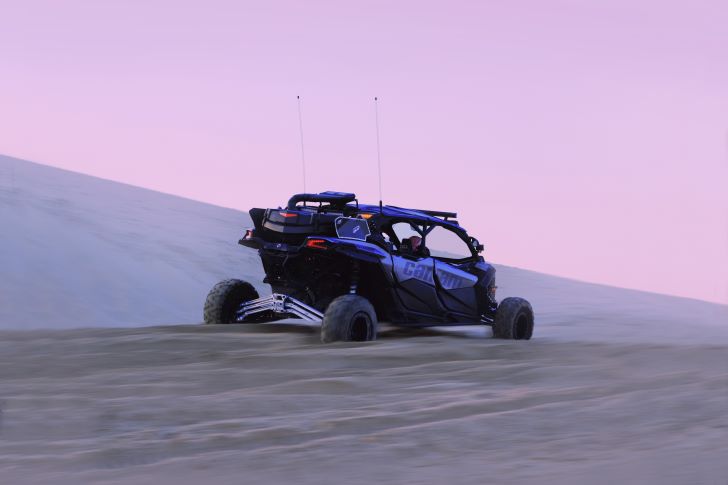 What is Dune Bashing and how to do it? If you like Off-Roading, you don't think straight away of Qatar, but to spend a half-day getting dusty in an SUV, racing in the desert, that is really possible and get your adrenaline pumping. Driving through the dunes is way more complicated and much more fun than driving on a normal road. Since you need to be an expert in this, as it requires intimate knowledge of the terrain and an understanding of what angles will allow the car to scale and descend the dunes without tipping over. But please do not worry, as you will have a professional driver who knows everything about the dunes. The SUV is equipped with 4-wheel drive and extra-wide tires. This adventure is a highly popular weekend activity for many Qatari locals.
Visit Souq Waqif
Most likely this is one of the most atmospheric places to visit in Qatar. An old local market in the heart of Doha. Centuries ago, Bedouin (nomadic Arabs) would bring their sheep, goats, and wool here to trade for essentials, and the entire market area has been cleverly redeveloped to look like the part of a 19th-century souq, with mud-rendered shops and exposed timber beams, plus some authentic and beautifully restored original Qatari buildings. Souq Waqif is also home to a wide range of traditional-style restaurants and casual cafés which offer a diverse variety of local and regional flavors. You can buy traditional goods, food, pets and animals, art and crafts and other things like tools, hardware, garden equipment and so on. Definitely worth a visit.
Film City – The mysterious Village in Qatar
A creepy, deserted mock Arabian village in the middle of the Qatari desert, hours away from Doha. Film city, a palm tree-laden beige artificial village which is believed to be built for the production of movies and television series. The abandoned set sits in the middle of the secluded desert peninsula of Zekreet. There are almost no people or cars around, and no signs to give any clues as to why the ghost town is there. Film City's original purpose, and subsequent desertion, remain something of a mystery. It's believed that it was built either for a Hollywood or Qatari TV series, or perhaps for a promotional clip for the 2022 World Cup in Qatar. Visitors may freely walk through the empty main square, climb the turrets, and really sink into the surreal atmosphere of this abandoned movie set in the desert.
Museum of Islamic art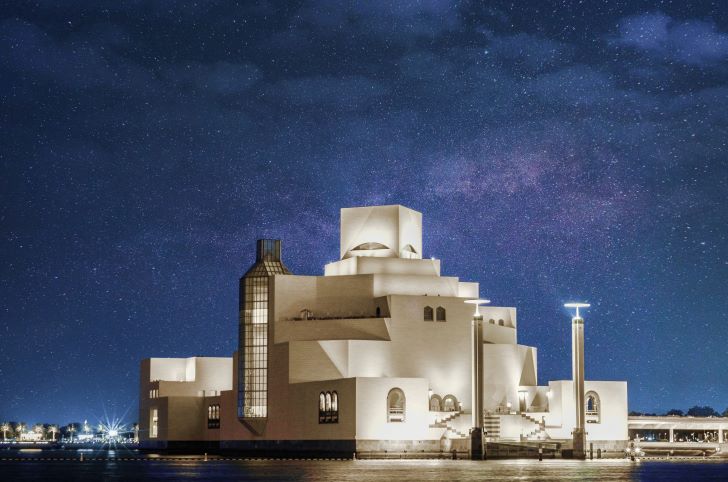 The Museum of Islamic Art is a museum on one end of the seven-kilometer-long Corniche in Doha. The museum is built on an island off an artificial projecting peninsula near the traditional dhow harbor. Designed by world-renowned architect I.M. Pei, the MIA building has become an icon, traditional inspiration with modern architecture. A variety of textures and materials, including wood and stone, have created a unique environment for children, families, and art enthusiasts.It provides a variety of cultural, educational, and recreational activities to attract everyone.
Sheikh Faisal Bin Qassim Al Thani Museum
Faisal Bin Qassim Al Thani is the chairman of Al Faisal Holding, one of Qatar's biggest conglomerates, which he founded in 1964. He owns more than 20 hotels around the world, including St. Regis in Washington, D.C., and Miami, and the W Hotel in London. He owns real estate in Qatar and sells medical supplies and pharmaceuticals. Al Thani started selling car parts in Doha at age 16. He became the sole distributor of Bridgestone tires in the 1960s. Now that we know who this sheik is, we can spend a few hours in his museum.
This museum tells not only the story of the history of the Qatari people but also about the sheik himself. The museum is a valuable resource for schools and other educational institutions and also for tourists. It provides a magical experience to all visitors.
Explore Al Zubarah Fort and the abandoned village
Al Zubarah, a UNESCO World Heritage site since 2013 and is one of Qatar's most impressive walled cities. It was abandoned in the early 19th century when the pearl trade diminished. Apart from pearl harvesting and long-distance trade, Al Zubarah's economic strength was boosted by the large-scale production of date molasses, used for sweetening and preservation. Fortunately, the sand blown from the desert has preserved the remains of historic buildings such as palaces, courtyard houses, fisherman's huts, and mosques. Al Zubarah will become a major tourist attraction in the near future.
Jump out of a plane
Ever wondered how it would feel to jump out of an airplane? Well, in Qatar all is possible.
If you're crazy enough to fancy throwing yourself out of an aircraft at 13,000 feet, this is your chance. Find one of the many companies that offer tandem-skydive or a full skydiving program. The Tandem Skydive is currently offered worldwide as an introduction to skydiving and is the most popular way for first-time jumpers to experience the thrill. You will exit the aircraft at nearly 13,000 feet where you will experience the rush of free-falling for approximately one minute at 120mph through the beautiful sky over the Qatar Dropzone. Do you still like the idea? Cool, let's do it!
Please don't do this when flying with Qatar Airways!
Camel ride in Doha and a night in the desert
Enjoy the magic of the desert and discover the Arabian sands and dunes, a real adventure!
A camel ride is fantastic, so bring your camera with you. This traditional addition to your holiday offers an amazing sight of the Saudi Arabia borders and the desert and inland sea. Camel riding is an unforgettable experience, an activity that is increasing its popularity among people that visit the desert. After the camel tour, you can spend a night in the desert in the heart of a Bedouin camp and taste some delicious Qatari dishes. Experience stargazing at night, while listening to local music next to the bonfire. Simply end the day with a shisha (water pipe with flavored tobacco) in hand while watching the sun setting into the desert sands.
FIFA World cup Qatar 2022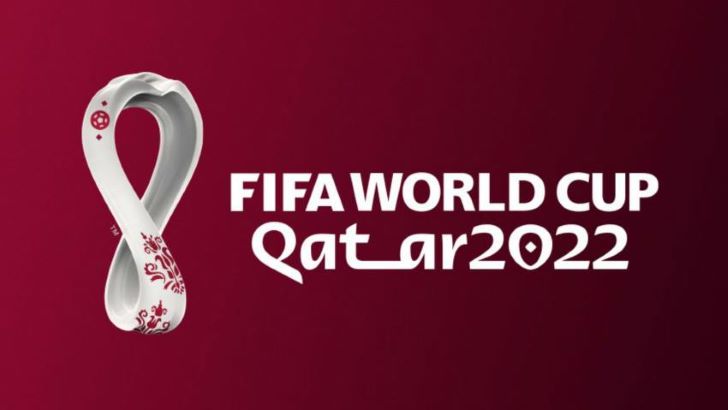 Qatar is preparing to make history by organizing the first FIFA World Cup and also the first tournament in the Middle East, which will be held from November 21st till December 18th, 2020. The peninsula promises to deliver the World Cup in an unprecedented way. The host cities are, Doha, The Creek, and Al Wakrah, and the playgrounds will be the Home stadium,
Al Thumama Stadium, South Stadium, Al Rayyan Stadium, Education City Stadium, Khalifa International Stadium, Ras Abu Aboud Stadium, and Lusail Stadium
Shopping and nightlife in Doha
Qatar is the wealthiest country in the world in terms of per capita income, and its capital Doha offers a superb variety of shops. There are fancy malls filled with top designer labels, plenty of small individual shops, and art galleries. The Gold Souq is a great place to explore for those who want to get hold of some "bling-bling". Doha Festival City is a large mall with hundreds of retail outlets, but its entertainment options are what really make it a must-see place. Families are sure to flock to the Angry Birds park where you will find bumper cars, a trampoline park, a go-kart track, ziplines, and heart-racing rides like the Angry Coaster and Raft Battle to enjoy. The Wholesale Market is fun to look around even if you're not planning to buy fresh produce in Doha. The colorful Souq Al Deira offers high-quality fabrics, including lace, cashmere pashminas, and silk. Take some time to look around this large market. Prices aren't fixed and haggling is part of the experience. Visit the Corniche Fish Market to see the source of delicious seafood dishes. City Center Doha is a handy shopping spot connected to 3 major hotels in Doha, including the Shangri-La Doha, located in the busy West Bay business district. And don't forget the Lafayette Galleries covers around 15,000 square meters of retail space in Doha's Katara Cultural Village. Also called Galeries Lafayette, this department store brings Parisian-style shopping to local and international shoppers, with 400 international brands and plenty of dining options. You can find the likes of Chanel, Berluti, Karl Lagerfeld, and Marc Jacobs at this Doha department store, and the Alhazm Mall is a shopping center with around 125 shops, most of which carry high-end designer brands. The renaissance-style complex has Tuscan marble flooring, archways, open-air piazzas, and walkways lined with olive trees. Outside the mall, you can also see a glass pyramid that resembles the Louvre Museum in Paris.
The nightlife in Doha is very active that promises plenty of excitement despite the ban on public drinking. The nightlife has grown into a generous offering of live music venues, bars, and clubs. Your hotel concierge can be the best point of contact to show you the best lively club or bar. Qatar's capital may be famous for its ultra-modern skyscrapers and Islamic-inspired architectural masterpieces, but rooftop bars and night clubs promise plenty of excitement once the sun goes down.